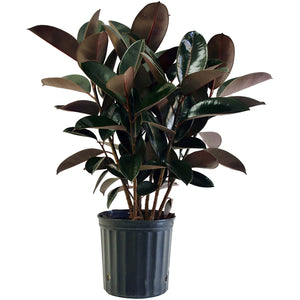 In a 10-inch pot

Care Tips:

Light: Bright-Indirect or Direct Light
Watering: Water when soil is dry.
Propagation: Cuttings of stem

Things to know about this plant: 

Can grow tall if allowed!
The leaves are very durable and not likely to attract pests!
Please allow 1-7 Days before your plant arrives. You will receive a text & email notification the day before delivery.